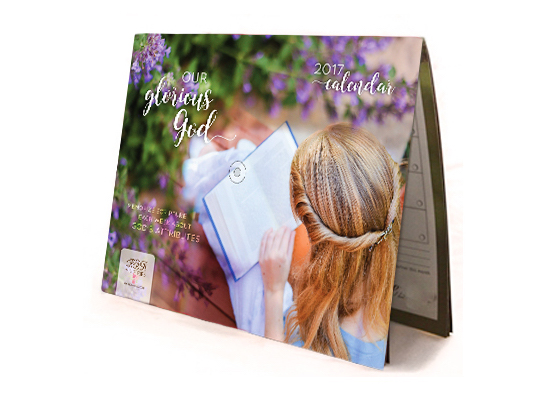 "Diligent Hands" 2015 Calendar
Full color, thirteen-month calendar (8.5x11")
Out of stock
Our beautiful 2015 calendar is themed "Diligent Hands -- Serving the Lord with All of Our Might." Each month focuses on a Biblical character trait of work, such as obedience, diligence, responsibility, joy, or thoroughness. We are called to honor the Lord Jesus even in our daily duties, and this calendar will be a daily reminder for us to do all things as unto the Lord!
KBR's 2015 full-color calendar is filled with gorgeous photography. Each monthly photo features either young ladies serving in their home, or vibrant nature scenes. Scripture verses (KJV) are beautifully designed on each page - to help you keep the Word of God before your eyes all year long!
Calendar users are encouraged to memorize the suggested thematic Scripture verses each week and recite them to someone, for accountability.
Also includes:
Weekly thematic Scripture verses for memorization
Extra space for notes or prayer requests each month
Monthly inspirational quotes for thought
Buy a calendar for yourself and one for your accountability partner - they are beautiful birthday or friendship gifts!
"I have been very pleased with my KBR calendar and the encouragement it gives me to be continually memorizing the Word of God. I have used several of these scripture verses that are now hidden in in my heart to give comfort in times of grief, joy in times of trial, and encouragement in times of weariness." -Hayley

Monthly Previews