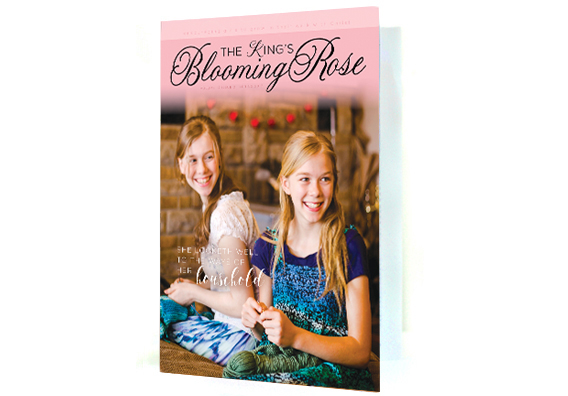 The King's Blooming Rose Volume 13#2
$3.50 // ADD TO CART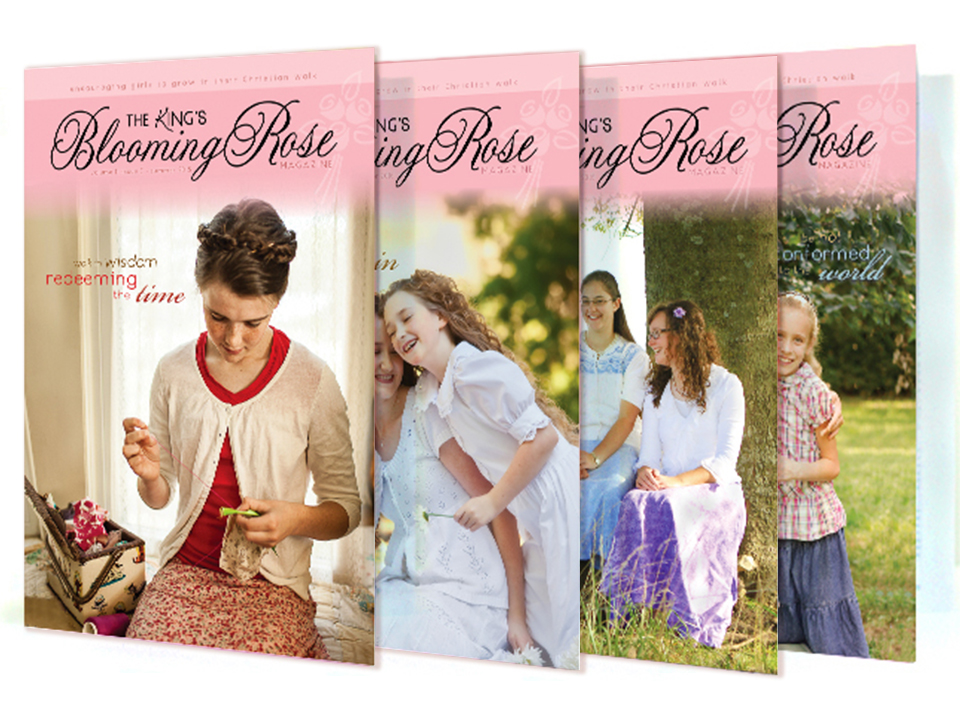 The King's Blooming Rose subscription

The King's Blooming Rose gift subscription
One Year GIFT Subscription - you will receive a free issue!
(Include recipient's address in instructions field in the shopping cart)

4 issues/yearIf you would like to announce your gift is coming, download and print the KBR gift card

The King's Blooming Rose Volume 13#2
Bundle of 10
$28.00 (save $7.00) // ADD TO CART



The King's Blooming Rose gift subscription

Begins with Forthcoming Issue: include recipient's address in the instructions field in your shopping cart
If you would like to announce your gift is coming, print KBR's gift card
$15.00 / USA // ADD TO CART
View Foreign Rates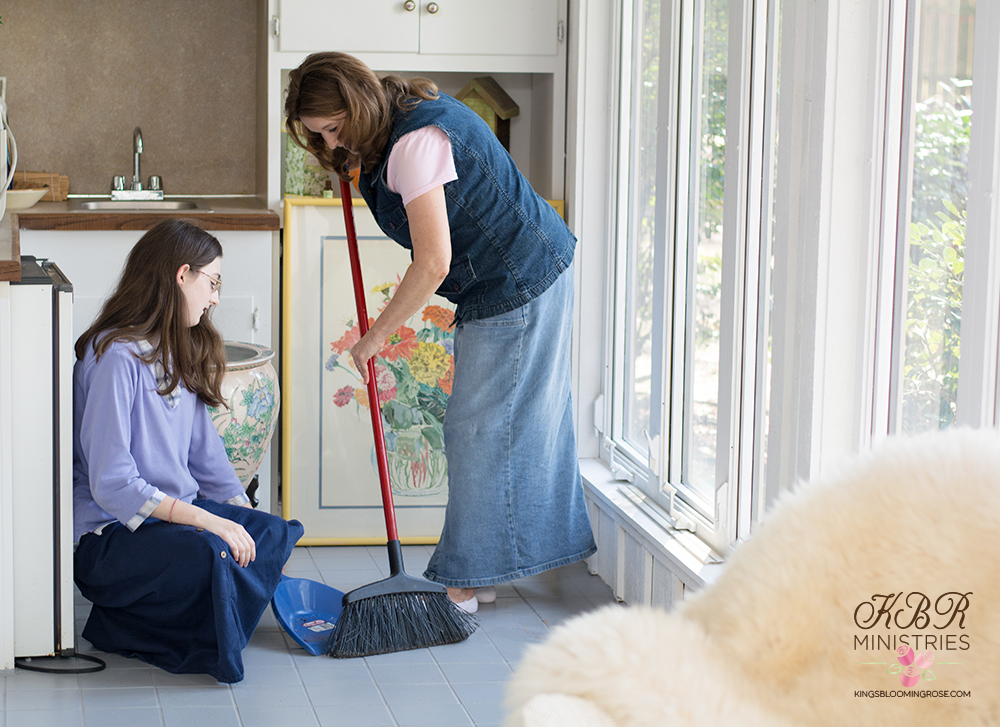 THEMATIC ARTICLES
Cultivating a Heart at Home » Maryanna B.
Have you ever struggled with contentment and joy? Maryanna shares some thoughts on why we should cultivate a contented heart and how to do so.
Your Attitude Matters! » by Skye S.
Our attitudes and actions as daughters have a huge impact on the atmosphere of our homes!
Fruitful Daughters » Interview with Amber Smith
Amber's testimony as a keeper at home and joyful daughter is incredibly inspiring, and in this interview, you'll learn how young ladies can develop a love and commitment for their Biblical roles within the home.
The Ministry of Hospitality » by Jesse B.
Hosting others in our homes is a beautiful way to show the love of Christ with others. Here are some practical and helpful tips on how to show hospitality - along with some creative table centerpiece ideas!
Preparing to be a Keeper at Home: It's More Than You Think! » Shari M.
Are you really ready to be a keeper at home? Do you know the many much-needed life skills that such a calling requires? This article contains extremely practical advice from an experienced widow and mother!
If You Love Me » by Mrs. Martha B.
It is easy to say we love Jesus, but if we truly love Him: we will do His commands. What does it mean to obey Him?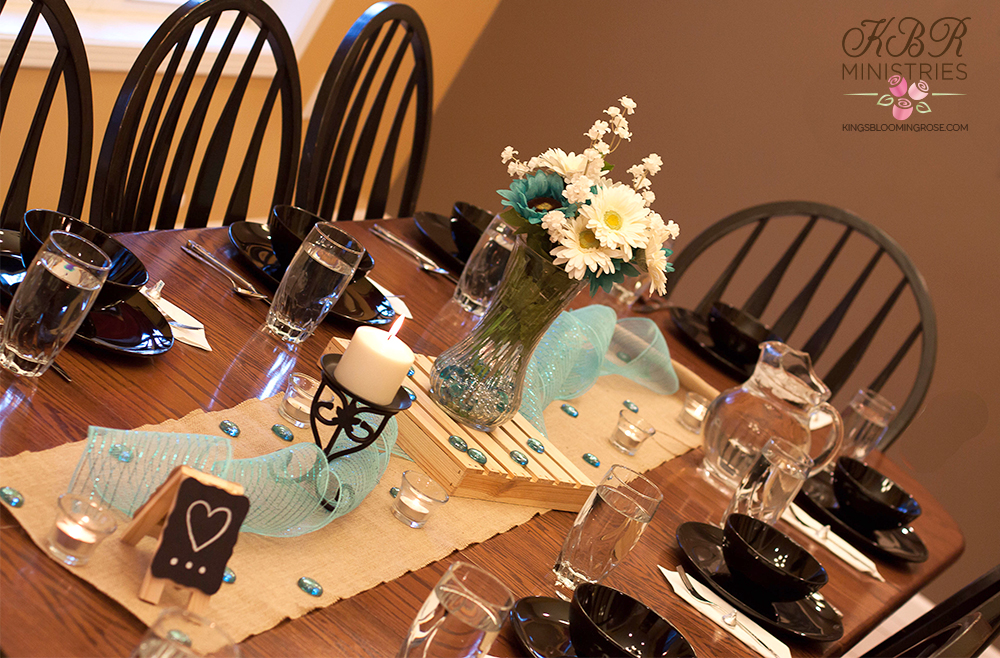 SPECIAL ARTICLES
Journeying Heavenward » with editor Sarah Bryant
Gleanings from Ruth » by Martha Joy B.
Thoughts that Count » by Elisha Ann E.
Contentment is a Journey » by Mrs. Megan Craig
Subscriber's Script » Meet Claire E. and family
Be Transformed (Part 1) » by Mrs. Martha B.
The Power of Wise Words (Part 2) » by Taryn and Mirren M.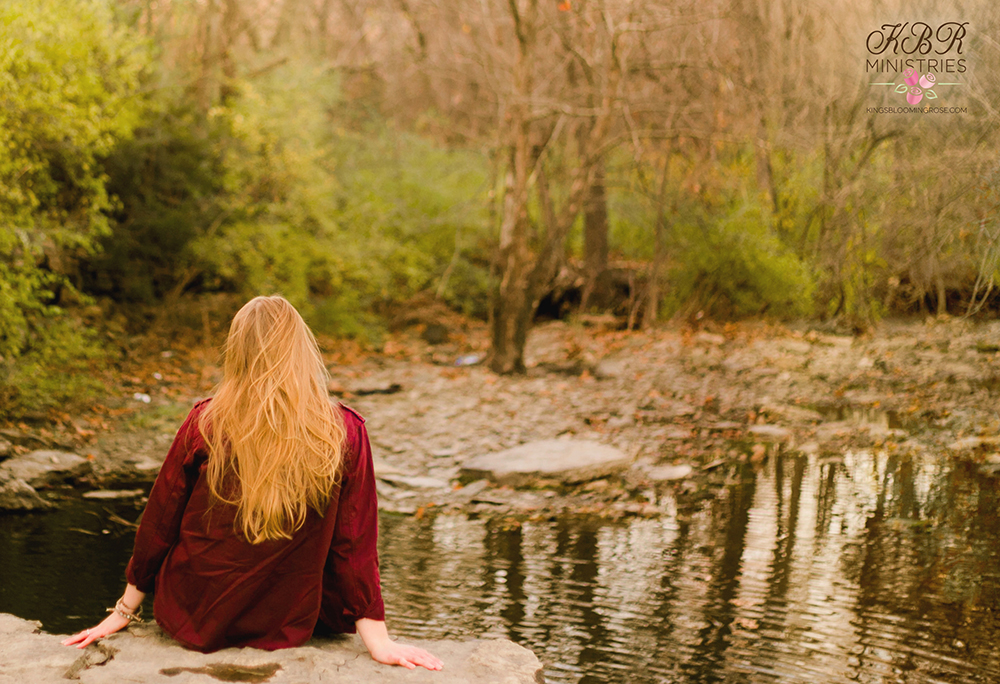 ALSO IN THIS ISSUE
Cook's Cuisine » Crockpot Recipes
ECO » Letters from readers
The Bulletin Board » Ads and pen-pal requests
Gleanings » Q&A Column (Topics: meditating on the Lord throughout the day, a mother's impact, the influence of a godly daughter on the world)
The Book Nook » Good reads recommended by readers
Herbal Remedies » Varicose veins


We invite you to write for the next issue of KBR! Young ladies and older woman alike are welcome to share for the next issue. Read more contribution information here. The theme for the next issue of KBR will be:
Faithful Stewardship
Faithfulness is critical in our lives—as children of God, daughters, sisters, students, and servants. How does God call you to faithfulness each day? Do you face seasons of weariness? If so, how does His Word encourage you? Is faithfulness in the little areas important? How should we faithfully steward the resources, time, money, relationships, and responsibilities God has given us? We look forward to hearing from you!
SUBMISSION DEADLINE · May 8, 2017
SEND SUBMISSIONS TO · submissions@kingsbloomingrose.com
Please read our submission guidelines when writing for KBR. Non-thematic submissions are also welcome, such as articles, letters, poems, pictures, book reviews, prayer requests, and submissions for other regular columns.
Items received may be published on the website or held for future issues if there is not room in the next printed issue (specify if you don't want your submission on our website).